Willow Glen Bars and Clubs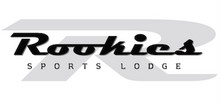 Rookies Sports Lodge
1535 Meridian Ave, San Jose, CA ; Tel. 408.445.2121
Locals haunt the Rookie Sports Lodge in Willow Glen for more than just the obvious reasons. This warm and slightly rustic sports bar boasts over 15 flat-screen televisions tuned to the best games, a friendly staff, an ample selection of booze and brews, a variety of delicious eats and primo fireside lounging for cold nights. Also, with the private Tailgate Room in the back (complete with a bar made from GMC tailgates), the Rookie Sports Lodge has become a favorite for private parties.
Aqui
1145 Lincoln Ave, San Jose, CA 95125; Tel. 408.995.0381
Aqui stands out from the gaggle of establishments along Willow Glen's Lincoln Avenue for its casual and customer friendly nature--not to mention its 40 tequilas and exotic fresh fruit mixers.
Goosetown Lounge
1072 Lincoln Ave, San Jose, CA 95125; Tel. 408.292.4835

Jakes Pizza
1074 Lincoln Ave, San Jose, CA 95125; Tel. 408.287.7960

The Grapevine
1389 Lincoln Ave, San Jose, CA 95125; Tel. 408.293.7574
This wine shop carries about 75 percent California wines and the rest from elsewhere in the world. More Info
Willow Den
803 Lincoln Ave, San Jose, CA 95126; Tel. 408.271.1880